Currently viewing the tag: "Trip Report"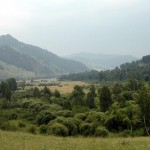 On
September 7, 2012
By
Vlad
Our green S7 took off from a hot and humid Beijing. It was full of Russians who had come to China to buy cheap stuff. Surprisingly, I did not see any drunk, rowdy Russians, so I closed my eyes in hope of taking a 5 hour nap before the long drive to the river. In […]
Continue Reading

→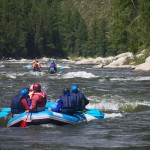 On
September 28, 2011
By
Vlad
About a year ago Zach and I drove home after our traditional Tuolumne river trip and talked about our plans. As always I pressed him with my idea of running rivers in Siberia. Zach was probably tired after our trip or just relaxed before the dinner with some vodka in my house because suddenly he […]
Continue Reading

→
Contact Us

Please call us at (541) 386-2271 or email us at info@raftsiberia.com to book a trip or if you have any questions.